Products
Video Conferencing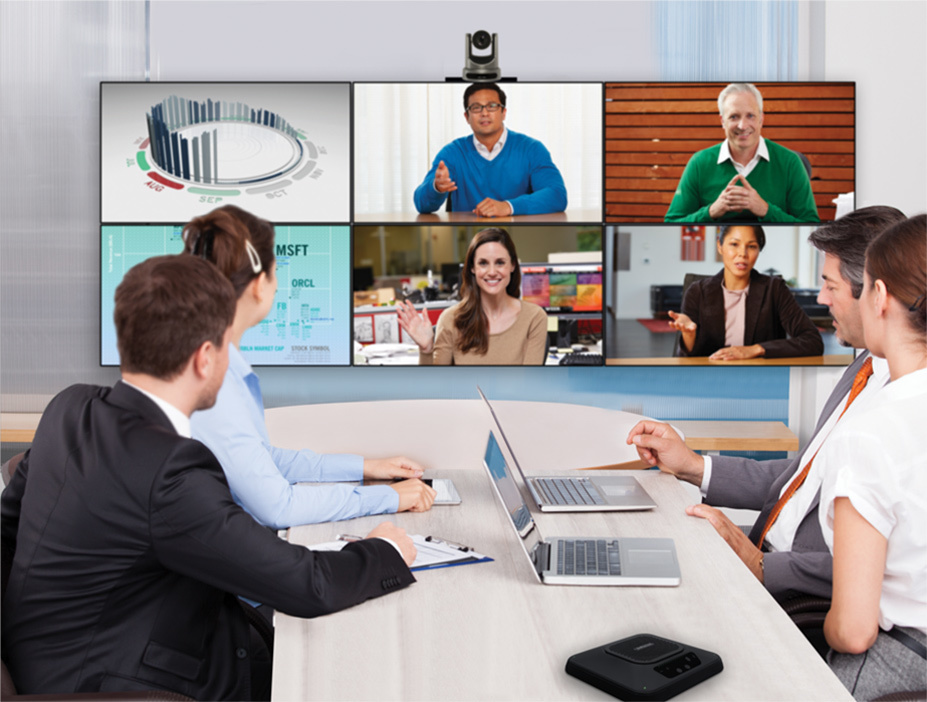 Video Conferencing
XLNT offers an array of solutions based upon your company's needs.  From a cloud-based solution to hardware-based equipment, we can engineer the solution that best fits your requirements and budget.
How you connect to a video conference
There are three main types of video conference solutions for businesses: point-to-point, multipoint and streaming. XLNT will provide you with the very best of all three types depending on which best suites your organization.
Point-to-point (sometimes referred to as single call) is a direct connection between two locations. It's like a telephone call, just with video.

Multipoint lets three or more people or locations take part in the same video conference. Multiple parties can meet through HD video in a meeting room, from a desktop at work, from a home computer, or even over a smartphone or tablet when on the road.

Streaming connects your video conference to others who may choose to view the meeting on a remote computer or mobile device using software instead of hardware. You can even access the video conference at a later time via a web browser.